June 4, 2021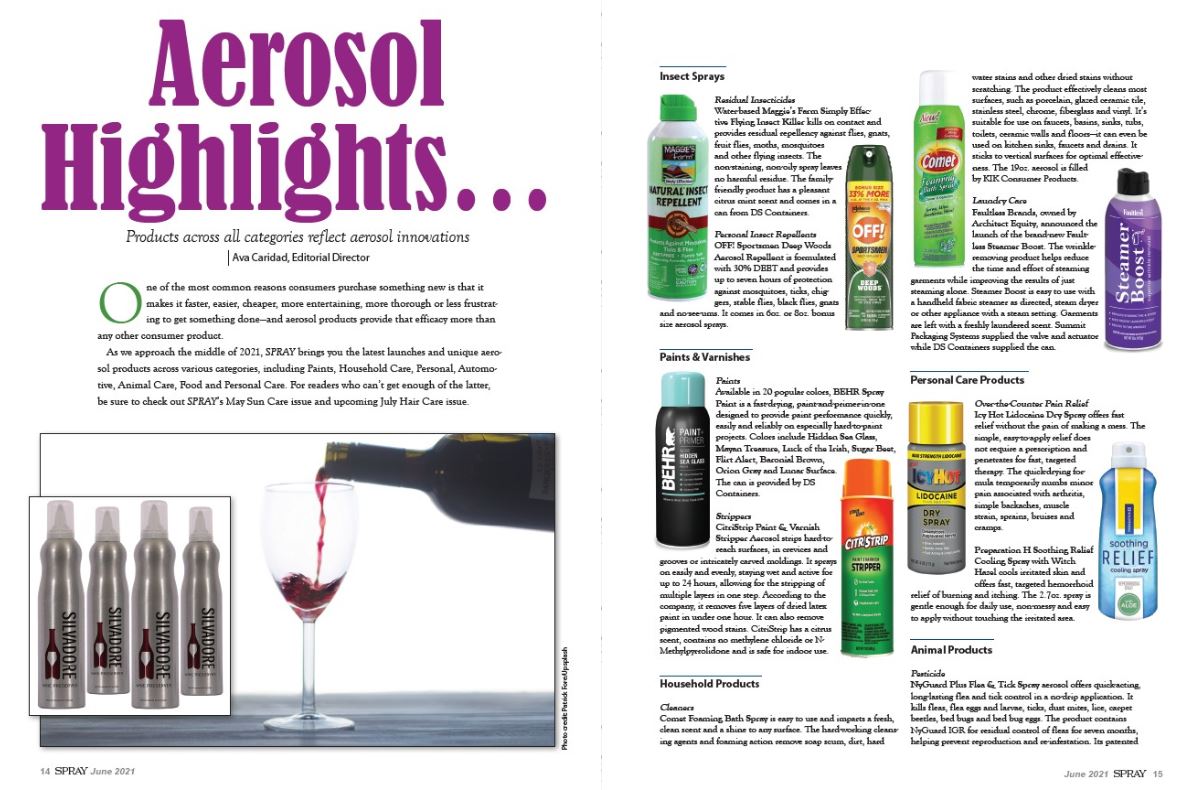 KANSAS CITY, June 4, 2021 — Faultless Brands, owned by Architect Equity, was recognized in the June edition of Spray Technology and Marketing Magazine for laundry care aerosol innovation with new product Steamer Boost.
This trade publication covers the latest in aerosol and spray packaging innovations, new formulation possibilities, regulatory updates and more–12 months a year.
Michael Lipski, President and CEO, said, "It's an honor to be recognized in this publication for our efforts in developing a truly unique product in the laundry care category. We knew it would fill a void in the marketplace for those looking for quick wrinkle elimination using a steamer or steaming appliance."
'Faultless Steamer Boost' launched last month. This superior wrinkle removing product reduces the time and effort of steaming garments while improving the results versus steaming alone. This formula also prevents new wrinkles from forming throughout the day. Garments are left with a freshly laundered scent.
Steamer Boost is currently sold on Walmart.com, Amazon.com, and store.faultlessbrands.com. Lipski added "We have received great reviews from consumers on the product. As the US workforce returns to work, we know this will provide a quick and easy solution to rid clothes of wrinkles."
About Faultless Brands
Faultless Brands offers a collection of consumer products and brands encompassing fabric care, household cleaning, home fragrance and commercial laundry products. Made in the USA, the Faultless, Niagara, and Magic fabric care brands and Bon Ami Cleanser have rich heritages and remain top sellers in today's competitive market. Other Faultless brands include Trapp Fragrances and Kleen King. The company was founded in 1887 and is based in Kansas City, Missouri.
About Architect Equity
Architect Equity is an evergreen investment fund focused on acquiring and managing businesses in the lower middle market. The firm pursues companies that exhibit the opportunity for improvement and growth and can benefit from Architect's capital base, industry relationships and operational resources. Based in Los Angeles, California, Architect was formed in 2018 and is comprised of a team of investors and operators that have over 100 years of combined experience in successfully acquiring and managing companies across a range of industries and market cycles.